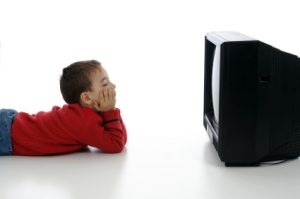 Are we tuned into what our kids/grandkids are watching or being exposed to regularly?  I would venture to assume that most of us are, but every now and again something "sneaks" in subtly that we don't catch.
Sometime, probably early 2019, my granddaughter mentioned something to her mom about "boys peeing outside" (she was 3 at the time).  When my daughter asked me about it, I asked, "What are you talking about."  As she lives with me, I knew she hadn't been exposed to anyone who would do such a thing, so I was extremely perplexed as to where that came from.  My granddaughter insisted that no one said that to her.  About a week or so later, she was watching a segment of Play Doh on her iPad and low and behold, guess what I saw — a boy "urinating" behind the trashcan.  I was shocked, quite honestly. because kids are watching this stuff and for the most part, we as parents, guardians or caregivers are unaware.  Play Doh is supposed to be innocent, right?  Wrong.  It's not.   I've seen some rather disgusting, inappropriate segments that are out there for kids to watch that left me with my mouth hanging wide open.  If we aren't paying attention they are being exposed, at a young age, to things that we don't want them to know about as yet.  I just had to shake my head.  Needless to say, my granddaughter rarely watches that now — actually, she rarely asks to watch it now as there are a lot of more "kid" friendly things for her to watch.
Now, let's move on to dolls.  They are cute and fun to play with as the kids dress and undress them, mess up their hair, etc. all the while creating happiness for themselves.  My granddaughter wanted an LOL doll for Christmas, so her mom and aunt made sure she got her wish.  I didn't know anything about them other than that's what she kept talking about.  It's called LOL Surprise, so you don't know which doll you're getting until you open it, hence it's a surprise.  Well, right after Christmas people were talking about the boy dolls being, get this, "anatomically correct".  What the what!!!!????  Can you imagine the horror when you see your child tear open the package and there is a…From what I've read, parents are divided on this subject matter.  Some think it's okay, because boys are "different" from girls, while there are those of us who don't want to have a conversations with our young kids about the differences as yet.  MGA Entertainment says that it's a surprise and they stand by their product.  Per them, the packaging and website says that the boy dolls are anatomically correct.  Well, I'm sure most, if most people are like me, they don't read the packaging or visit websites.  The kids ask for it, and they purchase it to make them happy; they want to see the smiles on their little faces.
I did some research, and this is what I found:  Isaac Larian, CEO and founder of MGA Entertainment, told The New York Post that, "all of our LOL Surprise boy dolls have been (and will continue to be) anatomically correct…. boys are anatomically correct.  After all, human beings are naturally and anatomically correct."
Well, that's a definite no for me!  My granddaughter will not have the boy dolls — end of discussion…
In today's time, I admonish you to be aware of what your kids are watching and listening to, and playing with for that matter.  What should be deemed as kid friendly and innocent just might have some inappropriate things thrown in ever so subtly.
No, we can't shield our children from everything and there are those things that we shouldn't keep them from because we don't want them to go out into the world unawares; however, we need to monitor them to keep them safe from those who would seek to

"open their eyes"

too soon.
Always remember, #GurlYouGotItGoinOn
Love ya,
Grace ❤️
P.S.:  I now have a podcast that is featured on Spotify, Anchor as well as Apple Podcasts and a few others, which you may find under Grace Deveraux or "Take A Leap With Grace."  Also, videos and other "tidbits" are uploaded to my Instagram account, @Gracedeveraux, or my Facebook page, Grace Deveraux, each Friday afternoon.  Please stop by and check out what I've been up to. 😊