There are times in our lives that we have so much going on mentally that we not only drive ourselves bonkers, but those around us as well.  This was me — that is, until my newfound revelation.
Today, I went to the National Harbor in Washington, DC.  I invited a friend to go along; however, they had other obligations, which I understood came first.  Once my daughter found out that I was going alone, she said that she, her boyfriend, and my grandson could go along.  I responded, "No, I wanted to go by myself".  She wondered what I would do and I guess felt kind of bad that I would be alone, but I assured her that I was going to be perfectly fine.  I didn't realize it at the time, but this was a journey that I needed to take by myself.  In fact, it was imperative that I go alone; otherwise, I wouldn't have gotten what I needed today.
After arriving there, I found the perfect spot in the parking garage and was absolutely elated because this almost never happens to me.  As I walked around, I noticed that most people weren't by themselves, but I wasn't bothered by that.  I can remember a time, however, in my life that I would have felt awkward, lonely and depressed to walk alone, and would have tried to make myself invisible by walking with my head down to the ground.  I am no longer that girl and for that I'm grateful; I can walk alone with my head held high because I have learned to enjoy my own company.
I walked into several stores and did some window shopping, and even expanded my walk to several streets over.  By this time, my tummy was talking to me because I had only eaten breakfast.  I went into several establishments to peruse their menus before deciding on Potbelly Sandwich Shop.  Might I add, they had the best turkey club sandwich that I've ever had in my life.  I sat there alone eating my sandwich and munching on chips as I caught up with the latest news, and checked my social media pages.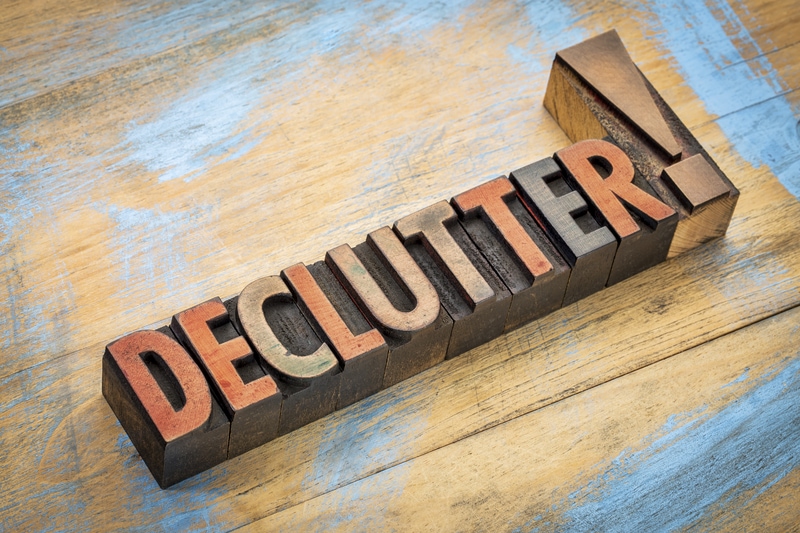 Then, I went outside and found a nice seat where I could see the water, the sand, and the tour boat.  There were tons of people milling about as this was the perfect day to be out and about.  While sitting there, I people watched for a bit because I always find that very interesting.  At some point, I turned my focus to a group of young people who couldn't seem to stop cursing and thought back to the days when I was coming along that kids wouldn't do that in front of adults out of respect.  I felt a nice cool breeze.  Immediately, I felt peach wash over me.  It was at that exact moment that I began to relax.  I forgot about all of the people milling around and I forgot about the young people.  I began to turn my thoughts inward as I focused on me and all the many thoughts I had roaming around in my head of late.  I started sweeping the cobwebs out.  I told myself not to worry about my children/grandchildren, not to worry or focus on my job and the changes being mandated, not to rush to the mailbox everyday looking for a court date for my upcoming divorce, not to worry about my relationship, etc., etc.  I began to smile to myself as I thought about everything that needed to be swept out of my mind.
To further add to my evening, I had no clue that I was going to be in for a musical treat  by the Sea Chanters which is one of the United States Naval Ensembles.  They entertained us for a good hour or more, and were absolutely phenomenal!  As I listened to them sing unfamiliar as well as familiar (they even performed a medley of Motown songs) songs, I relaxed.  I took a deeper breath.  I smiled.  I forgot…
As the crowd dissipated I continued to sit there in the same spot that I had occupied for several hours.  I honestly didn't want to leave, and could have sat there all night because I felt so renewed and refreshed.
What I took away from today's outing is that sometimes you need to be alone because our minds are often cluttered with stuff that should be released.  Recently, I've been told to relax about certain things that I was having an issue with because of what had transpired in my past.  Because I couldn't relax, I was driving everyone crazy, including myself.
I don't know what's cluttering your mind, but what I do know is that you need to
declutter.  You may not have to go out of state like I did to figure it out and to find your peace; however, you need to get a broom and knock down every single one of those cobwebs that is taking over your mind and making you lose focus.  You don't have to knock them down all at once; perhaps, you need to do it little by little.  No matter which method you choose, it's essential that you do it.  My mind feels so much lighter (now if my body would catch up, LOL!).
Because my mind was so cluttered with all manner of things, I had lost focus on matters that I shouldn't have.  Today, I realized that some things I need to let go of, and some things I need to relax about.  In other words, I have to put everything into perspective.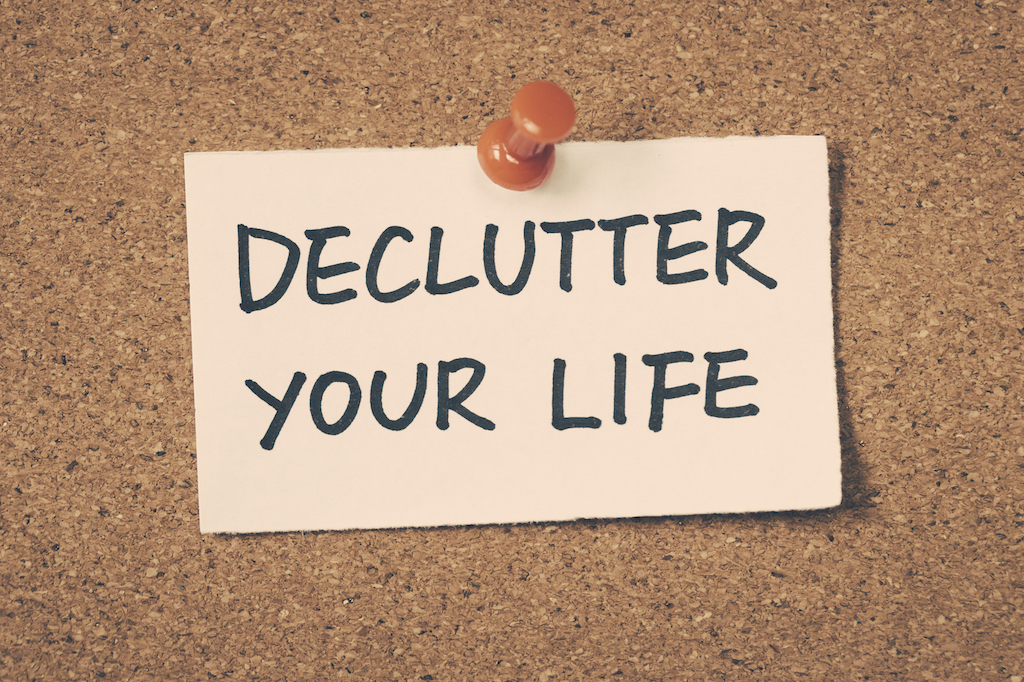 Some of you have been carrying around the same cobwebs for years and are terrified of knocking them down because you're so used to them occupying space, and you wonder what will you do without them.  Gurl, let it go!  It's time!  It's been time!  Knock out those cobwebs of depression, anger, bitterness, loneliness, frustration.  Stop worrying about your grown children as some of us do.  We have given them all the tools that are necessary and if they don't choose to use them, we can't feel guilty about it.  Stop fretting over jobs.  Stop worrying about relationships; if it's meant to be, it will happen — relax and enjoy the ride (this seems to be the theme and certainly good advice).
Decluttering is something we need to do often.  We shouldn't allow the cobwebs to build up so much that we're always frustrated because we can't see our way clear.  Never be afraid to spend time alone so that you can think and regroup.  When you, don't be afraid of what you see.  In life, we do and think crazy things sometimes because we're human.  We worry about issues that we know we shouldn't.  However, we are to learn from those situations rather than beating ourselves up about them (another theme).
STOP

(this is my sister's and one of my friends
favorite word)
What
You're
Doing
and
Declutter
As
Soon
As
Possible
When is the last time you decluttered?  
No matter what, always remember, #GurlYouGotItGoinOn
Love ya,
Grace
P.S.:  I now have a podcast that is featured on Spotify as well as Apple Podcasts and a few others, which you may find under

Grace Deveraux

or

"Take A Leap With Grace."

 Also, you may find me on Instagram @Gracedeveraux.  Please stop by and check out what I've been up to. 😊